We are honored to have R. Jared Stepp Esq. available to help with servicemembers with legal questions or any question related to the SCRA Servicemembers Civil Relief Act
RICHARD JARED STEPP is a graduate of Seton Hall University School of Law. Prior to joining Denbeaux & Denbeaux Mr. Stepp served as an Infantryman in the United States Army and deployed to Mosul, Iraq as a member of the 1st Brigade, 25th Infantry Division. Mr. Stepp attended Loyola University Chicago and graduated Magna Cum Laude with a Bachelor of Business Administration degree, majoring in both Economics and Finance.
While at Seton Hall University School of Law, Mr. Stepp was a member of the Investor Advocacy Project,providing free legal services to small investors in securities disputes. He also participated in the Southern District of New York Mediation Practicum, representing otherwise pro se litigants in mediation. Email him at : jstepp(at)denbeauxlaw(dot)com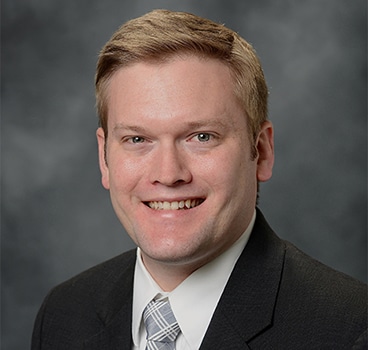 SCRA or the Servicemembers Civil Relief Act (formerly called the Soldiers' and Sailors' Civil Relief Act) (codified at 50 U.S.C. §§ 3901—4043) is a United States federal law that protects Soldiers, sailors, airmen, Marines, Coast Guardsmen, commissioned officers in the Public Health Service and National Oceanic and Atmospheric Administration, from being sued while in active military service of their country and for up to a year after active duty.
The purposes of this Act are— (1) to provide for, strengthen, and expedite the national defense through protection extended by this Act to servicemembers of the United States to enable such persons to devote their entire energy to the defense needs of the Nation; and (2) to provide for the temporary suspension of judicial and administrative proceedings and transactions that may adversely affect the civil rights of servicemembers during their military service.
In plain language what this means is that the SCRA provides a wide range of protections for individuals entering, called to active duty in the military, or deployed servicemembers. It is intended to postpone or suspend certain civil obligations to enable service members to devote full attention to duty and relieve stress on the family members of those deployed servicemembers. A few examples of such obligations you may be protected against are:
Outstanding credit card debt
Mortgage payments
Pending trials
Taxes
Terminations of lease.
Status Foreclosure Relief and Extension for Servicemembers Act of 2015
This bill amends the Honoring America's Veterans and Caring for Camp Lejeune Families Act of 2012 to extend through 2017 the one-year period after a service member's military service during which: (1) a court may stay proceedings to enforce an obligation on real or personal property owned by the service member before such military service; and (2) any sale, foreclosure, or seizure of such property shall be invalid without a court order or waiver agreement signed by the service member. (Currently, the extended one-year period is scheduled to expire on December 31, 2015, and return to a nine-month period under the Servicemembers Civil Relief Act.)
Effective January 1, 2018 (currently, January 1, 2016), the old nine-month period in place of the one-year period granted by such Act shall be restored.