Josh Denbeaux, Partner at the law firm of Denbeaux and Denbeaux, makes his inaugural guest appearance on the Financial Consumer Rights Talk program. Today they discuss the latest news relating to the Special Inspector General for the Troubled Asset Relief Program (SIGTARP) calling for further investigation of servicers it claims may be denying too many Home Affordable Modification Program (HAMP) applications.
Data from SIGTARP and Treasury show denials on average fell sharply to 69% in 2013 after peaking in 2012 at 82%. The average as of April was 63%. Other statistics show cumulative HAMP denials have climbed significantly over time, increasing by 1 million since 2012. The top reasons applications get denied are incomplete applications and insufficient income, according to SIGTARP.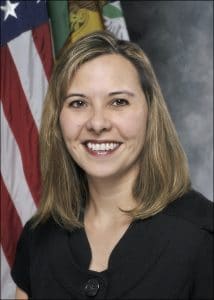 Josh Denbeaux questions why banks have provided only $11 billion out of $29.8 billion in loans since any reduction in principal as part of the HAMP program will reimburse the banks so they are not actually taking a loss?
Another issue discussed in the program is Treasury's role in the program, given that SIGTARP made 176 recommendations designed to protect TARP programs and dollars, but can only provide protection if Treasury implements those suggestions. What is Treasury's reason for failure to implement 104 of those recommendations made by SIGTARP?
Further into the program, Josh makes the point that Congress has created a private right of action that homeowners who are cheated out of their rights whether it was through HAMP or other loss mitigation options as it was part of the TARP agreement.
"TARP is not supposed to be just a bailout of the largest financial firms, but was always supposed to include a bailout of homeowners at risk of foreclosure. Congress rejected Treasury's initial proposal TARP just be a bailout of some of the largest financial fir, instead in recognition of the foreclosure crisis, Congress made foreclosure mitigation an express part of the law authorizing TARP. Among other things preserving home ownership is an explicit purpose of the law, and that the need to help families keep their homes is one of the considerations the Secretary of Treasury is required by law to consider in exercising  his authorities under TART." – Page 99 of the SIGTARP report