In New Jersey, the trend in foreclosure litigation has been to narrow the defenses available to homeowners almost to the point of non-existence. In light of CFPB Director Richard Cordray's recent remarks regarding "mandatory pre-dispute arbitration clauses", Joshua Denbeaux explains how his firm combats this growing problem, by using federal laws enforced by the CFPB to protect NJ homeowners in foreclosure.
Consumer Finance Protection Bureau Director Richard Cordray delivered remarks to the Consumer Advisory Board last week regarding "arbitration's role in resolving consumer complaints."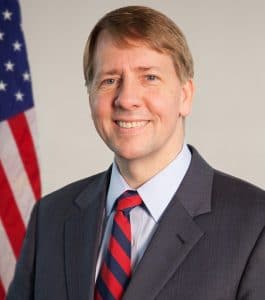 "Companies have been able to use these obscure clauses to rig the game against their customers to avoid group lawsuits. Group lawsuits can result in substantial relief for many consumers and create the leverage to bring about much-needed changes in business practices. But by inserting the free pass into their consumer financial contracts, companies can sidestep the legal system, avoid big refunds, and continue to pursue profitable practices that may violate the law and harm consumers on a large scale, " Directory Cordray went on to say in prepared comments.
Nowhere else are consumers being harmed on as large scale as in New Jersey where the foreclosure rate is the highest in the U.S., according to a report released by Realty Trac on October 15, 2015. In New Jersey, the trend in foreclosure litigation has been to narrow the defenses available to homeowners almost to the point of non-existence. To combat this growing problem, Joshua Denbeaux explains why Denbeaux and Denbeaux proactively fights for the rights of consumers in concert with the CFPB. "The new regulatory provisions of TILA (Truth in Lending Act), RESPA (Real Estate Settlement Procedures Act) and the FDCPA (Fair Debt Collections Practices Act) have each established numerous obligations lenders must comply with in their lending and debt collection practices. Additionally, each acknowledges a private rights of action should lenders fail to abide by those terms. For a distressed homeowner, the opportunity to challenge improper lending and debt collection practices is a welcome reprieve from a system otherwise content to rubber stamp a lender's foreclosure action", says Joshua Debneaux.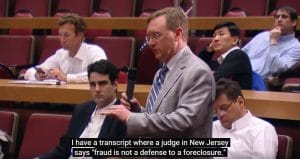 "I have a transcript where a judge in New Jersey says 'fraud is not a defense to a foreclosure.' It's been said to me off the record 3 or 4 times in different counties. I have four different judges who don't allow discovery to happen in foreclosure cases because the bank has a note and created an assignment of mortgage," Mr. Denbeaux asserts.
Free download The Six Warning Signs of a Possible Consumer Protection Law Violation "Now though, the various causes of action available to homeowners via TILA, RESPA, and the FDCPA have provided not only an opportunity to ensure enforcement of their rights under federal law, but may also provide leverage in their foreclosure fight. If you come to see me, you are not going to get a free house, but you are going to get honest, aggressive advice on how best to take advantage of the situation in which you find yourself", Josh Denbeaux concludes.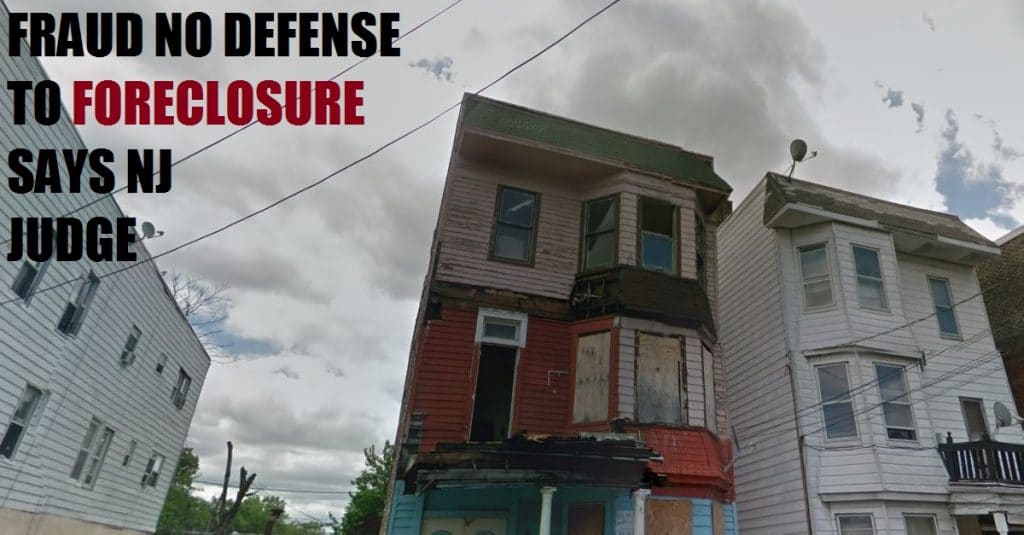 Denbeaux and Denbeaux is a family operated law firm with a tradition of excellence in consumer rights and family law. Formed in 1989, Denbeaux & Denbeaux is a law firm dedicated to providing top level legal representation to its clients. Their work has been featured in major media sources throughout the country including CNN, MSNBC, NPR, C-SPAN, CBS Evening News, the Associated Press, The Star Ledger, and The Record.
The partners, Marcia Denbeaux and Joshua Denbeaux, represent individuals and businesses in New Jersey State and Federal Trial and Appellate Courts. The firm primarily practices civil litigation, with a concentration in , consumer fraud, commercial litigation, matrimonial law, business, insurance coverage litigation, and mortgage foreclosure defense.